College students from across Dallas showcased their talents, fashion and cuisine at SMU's Diwali celebration on Saturday evening.
Shivani Seth, president of the Indian Student Association (ISA), said that Diwali is all about bringing people together.
"Diwali is the largest Hindu festival, which is why we celebrate it so elaborately," Seth said. "It's not that you just attend it, but you're a part of it."
Students from both SMU and The University of Texas at Dallas created a jam-packed evening. Undergraduate and graduate students performed in a variety of acts, including dance, acappella, comedy, guitar, and a fashion show.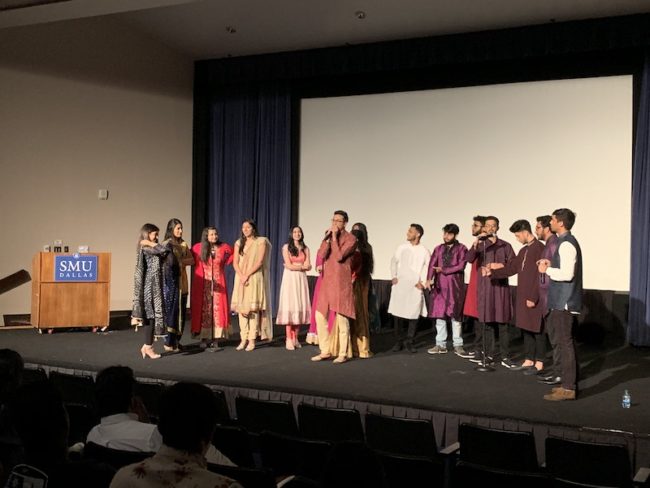 However, you didn't have to be Indian, a performer or a member of ISA to enjoy the festivities.
Zee Aslam, president of the Muslim Student Association (MSA), doesn't celebrate Diwali personally. She simply enjoys supporting and celebrating with her friends each year.
"I think it's really helped me make friends in other orgs and just be more culturally aware of other orgs and what they celebrate," Aslam said. "It's helped me open my eyes to other cultures."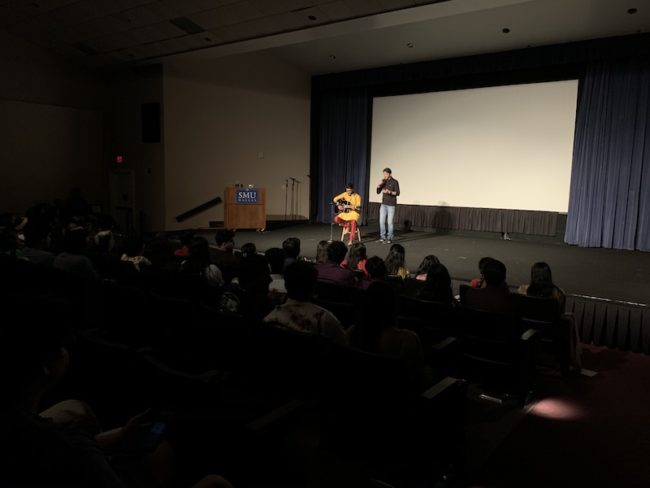 The sheer size and energy of the audience proved how many people agreed with Aslam's view. Whether they celebrated Diwali or not, family and friends whistled, cheered and clapped for every act.
This idea of celebration was a key component of the evening. For members of ISA or other Indian students, whether onstage or not, Diwali gives them the chance to celebrate their culture.
Sophomore Aanika Gupta shared what ISA and events like Diwali do for the Indian population at SMU.
"As an SMU student, the Indian population is not the biggest on campus," Gupta said. "But it gives us all a way to connect with each other and celebrate one of our holidays together."
Unfortunately, the Indian population at SMU is only getting smaller. Seth explained that the decreasing number is because less Indian graduate students are coming to SMU.
"What's happened is it's just become harder and harder for grad students to actually get a job after they graduate," Seth said. "So, they're getting very discouraged to even apply to schools abroad. They're thinking it's not worth it to come here."
The Indian graduate students that were a part of the event were some of the most vibrant, interactive performers. This was especially true when it came to the afterparty.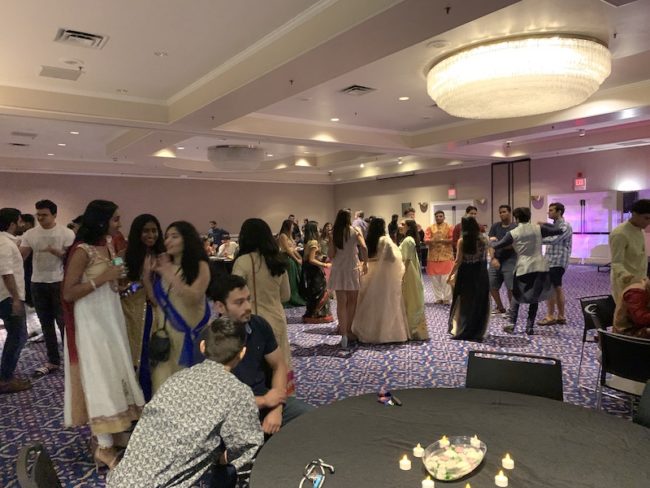 Photobooths, henna tattoos, a DJ and lots of dancing made up the afterparty that lasted deep into the night. There was also a variety of traditional Indian and ethnic foods to share.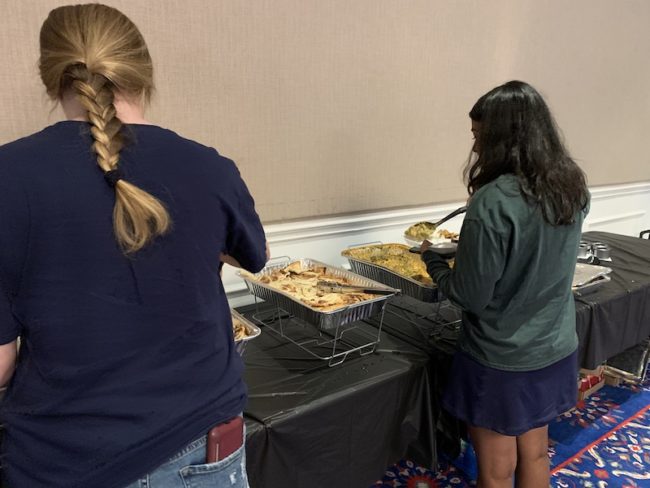 The food was definitely a highlight for many attendees, but the clothing was one of the most eye-catching parts of the evening.
Performers and audience members dressed up in brightly colored saris, elegant shirts, jewelry and other traditional Indian clothes. For some attendees, dressing up was the most fun part of Diwali.
"I love the food, but my favorite part is dressing up," Seth said. "I love my t shirt and jeans, but it is fun to just dress up in fancy saris and jewelry and stuff like that. You don't get to do that every day."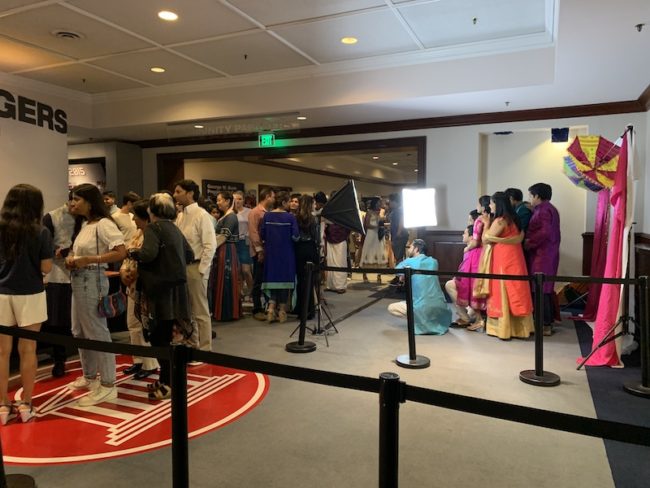 Diwali is definitely the kind of party that doesn't happen every day. The event celebrates the festival of lights in Hindu and other cultures. Many people, like Gupta, enjoy the great opportunity to be with loved ones.
"For me, it's fun because I get to meet or see my family again and my family friends and celebrate our own Indian Christmas," Gupta said.
Remember, you don't have to be Indian or a part of ISA to join in on the fun next year. Aslam said all it takes is a little bit of curiosity.
"I think sometimes it's really intimidating to come to these events if you don't celebrate them or know anything about the culture," Aslam said. "But, when you do end up coming, I think it's always a good time and everyone's really welcoming."