The Daily Campus is inviting senate candidates to write op-eds about campus issues important to their candidacy. Candidates who would like to write about their platform for the SMU student body can email [email protected] with their submissions and questions.

By: Lexxi Clinton
When I began my SMU career in Fall 2017, I hit the ground running. Besides joining organizations left and right and being elected for First Year Senator, I had also made friends and fully integrated myself into the SMU community. Then, two days before my nineteenth birthday in October, I was hit by a drunk driver. The accident nearly took my life and I had to medically withdraw from school. I spent the next year doing everything in my power to get back to the Hilltop.
What most influenced my decision to come back to SMU was my experience at AARO, or orientation, and the people and community at SMU. As Student Body President, I would work to make sure that all incoming students are given the same opportunity to build equally strong relationships with the university. This is an open letter to the offices of Student Experience and Student Affairs asking them to merge the formats of first-year, transfer and international orientation, thus creating a truly useful and equal student experience for incoming Mustangs.
I applied to be an Orientation Leader (OL) to both grow my teamwork skills and to ensure that new Mustangs had an even better orientation experience than me. The Orientation Team consists of about 14 selected people who then spend literally the entire summer together. Prior to the summer, we prepare during all of spring semester to ensure that each of the more than 1,600 incoming students have a warm, inviting welcome to SMU.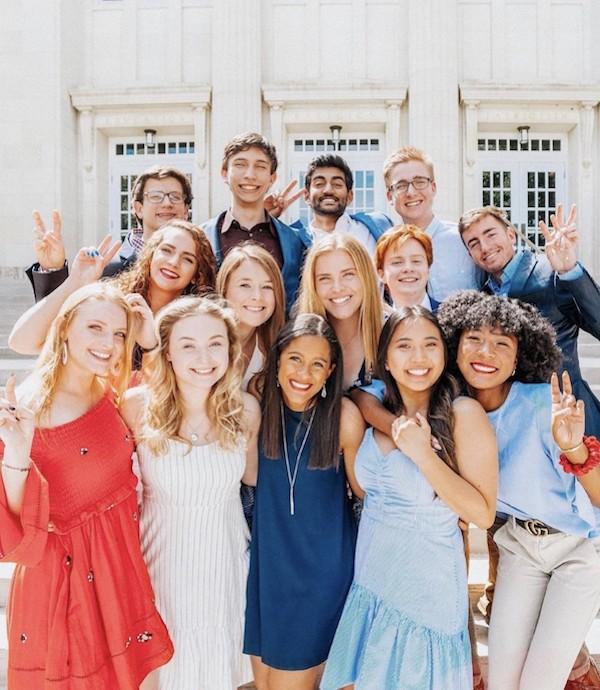 We split the orientation sessions into three sections: first-year, transfer and international. My summer as an OL was one of my top two (hint: it wasn't number two). I already knew how to be a leader, and as an OL I was also able to grow as a team player. But upon reflection, the student experience among the three groups were wildly unequal and, at times, ineffective.
The transfer student experience is by far the most deficient. Firstly, the transfers do not interact with the OL's in "squads", or small Q&A groups. Squads are normally the students' favorite part of orientation, and where most people find their first friend, roommate or mentor. It's also the OL's favorite part; in squads we really bond with students and give them need-to-know information that they likely won't hear elsewhere. Transfer students completely miss out on this opportunity and, as a result, don't ask questions or interact with each other.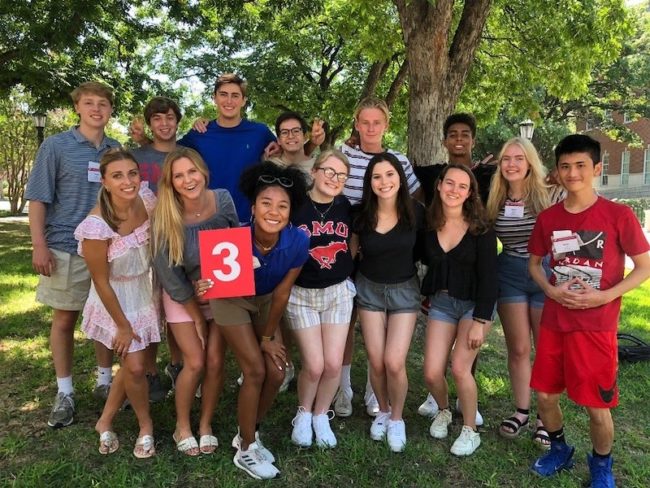 Transfers also have less time to bond with each other. Whereas first-year AARO is two days long, transfer AARO lasts only one day in an attempt to accommodate transfers, who generally don't live on campus. Though there are transfer student organizations that are available to students after orientation, they do not serve as the same catch-all that can as thoroughly acclimate transfers to life on the Hilltop. In conversations with a multitude of transfer students throughout the semester, they have vocalized these same complaints of disconnection. A shift in the structure of the transfer AARO could bridge that gap.
International student orientation has similar problems as transfer student orientation. International was one of my favorite AARO's because we were able to work with co-leads who were current international students. However, like transfer AARO, the shorter schedule doesn't allow students much time to familiarize themselves with SMU and bond with their peers. International AARO also lacks one of the best parts of orientation: Mustang Dinner Theatre.
At Mustang Dinner Theatre, we sing songs and perform skits about a range of relevant information from sexual health awareness to how to set up your PlayStation on PerunaNet. Its absence may seem trivial, but the event is usually one of the most memorable and impactful for students. For a number of students, these are some of the first conversations they will have about sexual assault, respecting minorities or underage drinking. Removing that experience takes away a learning opportunity that is necessary for all college students, and puts them at a disadvantage.
In addition, the SMU administration loves to proclaim how much diversity we have. For some people, including myself, this is the most diverse place they have ever lived. Yet there is fine print: we are geographically diverse, and nearly all of that diversity is owed to international student communities. It is absurd for the university's brochures and webpages to broadcast this diversity, then not provide international students with an equitable welcome.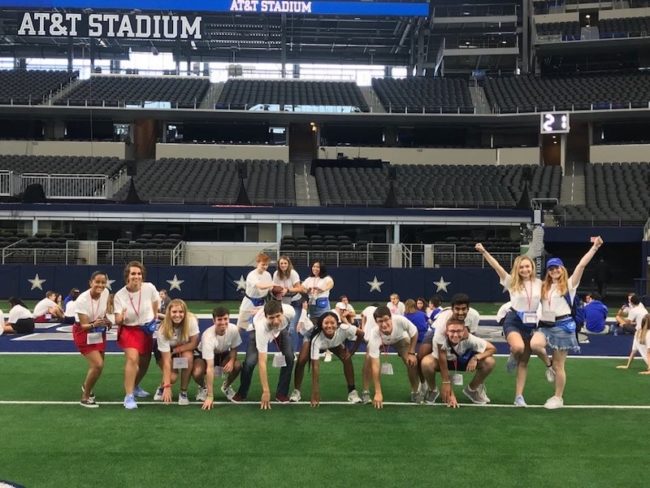 Moving forward, I will be working with the Office of the Student Experience to revise the structure of transfer and international AARO to fill the existing discrepancies in these experiences. The negative impact of missing out on peer bonding time can trickle from orientation into your first days on campus. Campus experiences like the Boulevard can be an extremely intimidating place for anyone. I cannot imagine how much more so it must be for a nontraditional or international student, removed from their usual home and community.
I have been selected as a student representative for Boulevard advising for two years now, and our goal moving forward is to create a Boulevard that is faithful to a cherished SMU tradition, but welcoming to the modern SMU student body. As student body president, I want to improve student experience. All too often, that is simply an umbrella term. However, I believe I can achieve these aims by making administration acknowledge these existing discrepancies and making them aware of the feasible steps that can be taken to alleviate them.
Lexxi Clinton is a junior from Austin, Texas, double majoring in political science and philosophy with a specialization in political theory and triple minoring in history, law & legal reasoning, and corporate communications & public affairs.
The Daily Campus welcomes opinion contributions from students, faculty and community members. Submissions should be no more than 1000 words and are subject to copy editing. Please email submissions to [email protected], and include a cell phone number and a short biography.