With mocktails in hand, students filled the makeshift dance floor in the Hughes Trigg student center. From there, students walked to the food table, where they could choose between kolaches, macaroons, flat breads and cheesecake. And after eating from the detailed food menu, students danced the night away in ballgown dresses and suits and ties.
For its first event of the 2023 spring semester, SMU's Program Council hosted an event called "The Gilded Gala" in Hughes-Trigg on Feb. 22. Program Council is run by members of SMU's student body with the intent to host fun, inclusive and celebratory events for the campus community.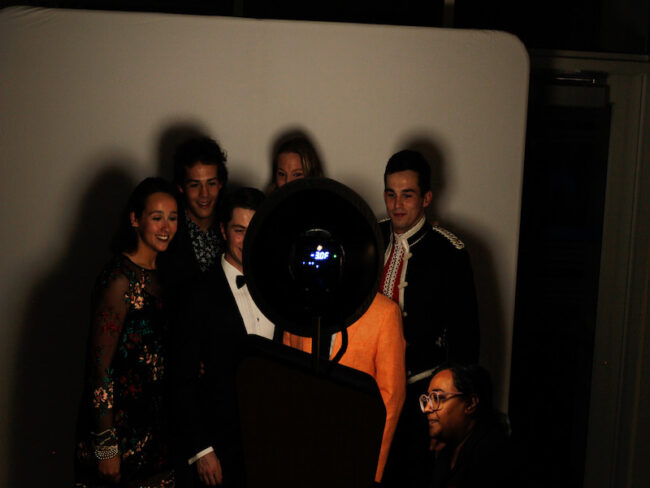 "We wanted to focus this event on what activities could be a need on campus," said vice president of programming Ally Rayer. "A lot of people in Greek Life at SMU have formals all the time. 60% of the student population at SMU do not get the opportunity to attend formals, so we thought it would be important for them to have a unique experience."
Black curtains decorated The Gilded Gala, making the space feel enclosed while students danced to songs played by the DJ.
"I think this event is an interesting take on formality," said SMU sophomore Megan Riebe. "We don't see a lot of formal events on campus since most of the time they are for sororities and fraternities. I was excited to see people take on the dance floor!"
Typically, the events are come-and-go, allowing students stop by for food or to catch up with friends, student Ally Rayer said. Most of Program Council's events are informal and are outside on Dallas Hall Lawn. However, this event was unusual.
Program Council had a budget of $10,000 for this event. They estimated 300 people would attend so they started by dedicating majority of the budget to food. Then, they budgeted for décor, followed by beads laid out for students, a photo booth and candles adorning the tables.
"Once we estimated how many people would attend, we got quotes from vendors. Focusing on food was the most important aspect of the budget. It's what brings students to our events," said programming chair Jana Babaa.
While Program Council was planning this event, they decided not to make formal attire a requirement because it would risk no one showing up, said Babaa.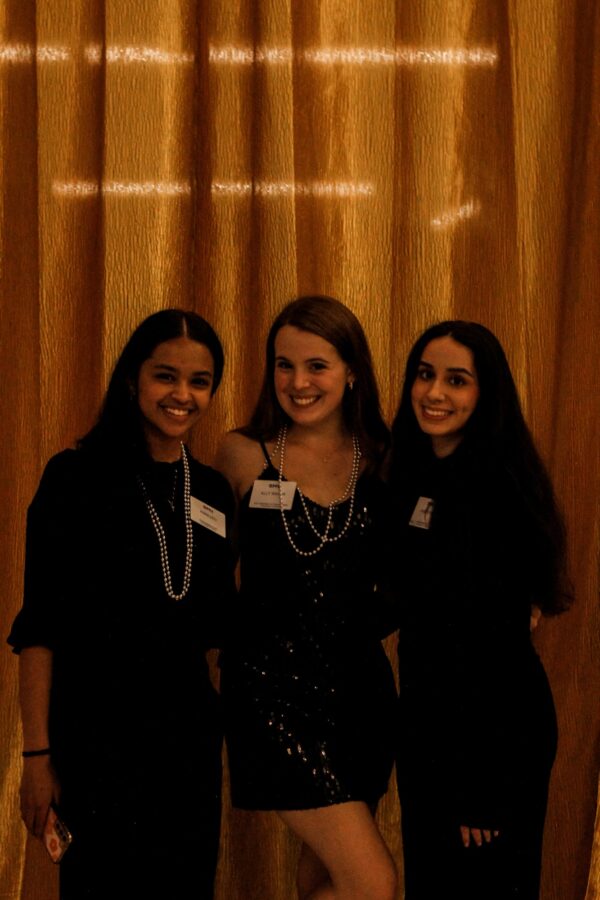 "If an event is open to the university, you don't want to make things required. That's why we said formal attire recommended rather than required, and thankfully, a lot of people actually came dressed up," Babaa said.
At the end of the night, students walked out on the red carpet still dancing and wearing their formal clothes.
"The idea of the red carpet came from a friend. I thought the red carpet would elevate the event. It was an extra piece that really put The Gilded Gala together," Babaa said.