SMU Mothers' and Dads' Club celebrated a momentous occasion this weekend as they officially became a group under the SMU umbrella.
Vice President of Student Affairs Dr. K.C. Mmeje gave his signature to the acknowledgment of the Mothers' and Dads' Club now being under SMU affinity, as the club had previously been a non-profit.
Mmeje gave credit to the members of the club and spoke highly about the successful collaboration they have had over the years.
"They are a delight to work with," Mmeje said. "Truly, I think of them as partners in the work that we do to support students and encourage students' success here at SMU."
The Mothers' Club celebrated its 98th year as a non-profit organization while the Dads' Club celebrated 85 years.
The club has done great things for the SMU community over the years, including assisting students with move-in; offering financial support for student organizations and campus events; and bestowing gifts to SMU's campus such as intramural field electronic scoreboards, Hegi Career Center Waiting Room, Caswell Leadership Endowment, to name a few.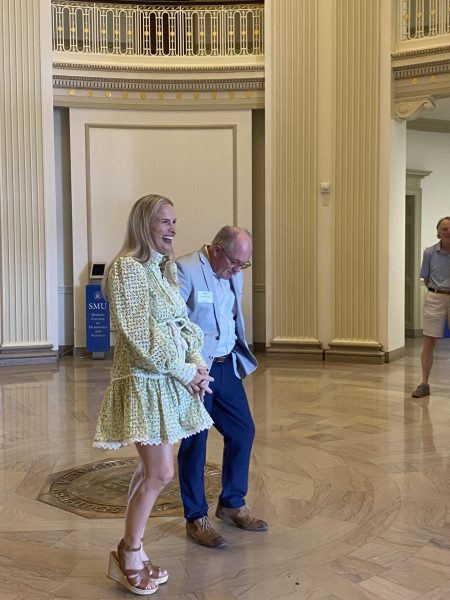 Members of the club, like Jeanne Slay, have been heavily involved in the community for years.
Slay is an SMU graduate and has a daughter currently attending the university. She is thrilled to be one with an organization that supports a university that has given so much to her and her family. Slay's mother also serves as a club member.
"What I love about this club is I can be a mom to everyone," Slay said. "And who doesn't love being a mom."
Co-Presidents Anja Shoup and Gary Willis are eager to welcome new members. Those interested in volunteering can get more information through the club's email or visiting the SMU Parent & Family Experience Portal.