Several organizations at SMU are celebrating Black History Month in a variety of ways, and the Black Student-Athlete Committee (BSAC) is one of them. BSAC was created this school year after some athletes found themselves frustrated with the racial injustices that occurred this past summer.
"Seeing what went on this summer, it was just too much," Senior athlete, Jordanaé Scott said. "I knew I wanted to do something impactful at SMU and make my statement, because I won't be here for long."
Scott said she feels it's important to help the people who look like her at SMU to get more out of their time on campus. Brooke Shepherd, the Programming Chair for BSAC, and Brishonne Tollie, the BSAC President, also share the same vision. Tollie said she came up with the idea for BSAC after realizing they needed a group with longevity to amplify the voices of students of color and to hold administration accountable.
"Seeing everything that was happening and not being able to do anything made me frustrated," Shepherd said. "So knowing that I could make a change this way was both de-stressing as well as very beneficial and encouraging for others around."
This February, the group is focusing on ways to educate the campus community on Black history. The organization is utilizing social media as a way to share quotes, facts, and host game nights to promote learning in a fun way.
"We are a Black organization," Scott said. "So we need you to know about us, and to know about us is to know about our history."
Shepherd said that the goal is not only to educate the Black community, but the entire student body. She hopes it will encourage students to find a better understanding that will initiate a new respect and appreciation for Black culture.
"For me personally, I think this is very important because a lot of times Black history is forgotten, ignored and not acknowledged the way it should be," Shepherd said.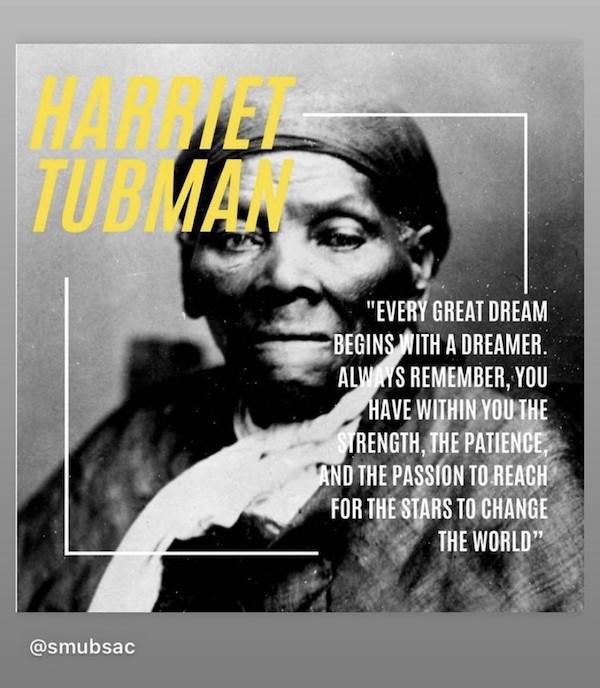 Along with the facts and quotes that will be posted throughout the month on BSAC's social media, they are also highlighting Black businesses in the area. The group emphasized the importance of supporting small businesses that depend on the money instead of putting funds into big corporations.
"We tend to not put a lot of our money into our own community," Scott said. "Just putting the word out there can be impactful."
As for the game nights, the BSAC members said students can expect to have a lot of fun playing games including Charades and Kahoot. The games will be based off of Black history trivia questions.
"Many people don't know that there were a lot of inventions by Black people," Tollie said. "That is going to be a good time to learn something new."
Shepherd wants to encourage the students to get involved in the events and be supportive. She said the best thing students can do this month is to just show up and take an interest in the culture they love to share.
Scott shared the joy she gets through sharing her culture with everyone during the month of February. To her, it is an opportunity to change the stereotypes that Black people are often subject to.
"People just don't see the good, and this highlights all the greatness that the Black community has to offer," Scott said.
Students can keep up with BSAC on Instagram here and find more information about the upcoming game nights.